I wasn't sure which thread to place this in -- Art, or 1000 Words?
It sort of fits in either.
My good friend, Bruce Damer, runs a computer history museum in the Santa Cruz mountains. A while back he and John Redant filled out the original "bushy tree" diagram published by Xerox PARC -- which told the lineage of visual computing -- to bring it into present terms.
Here's the interesting result: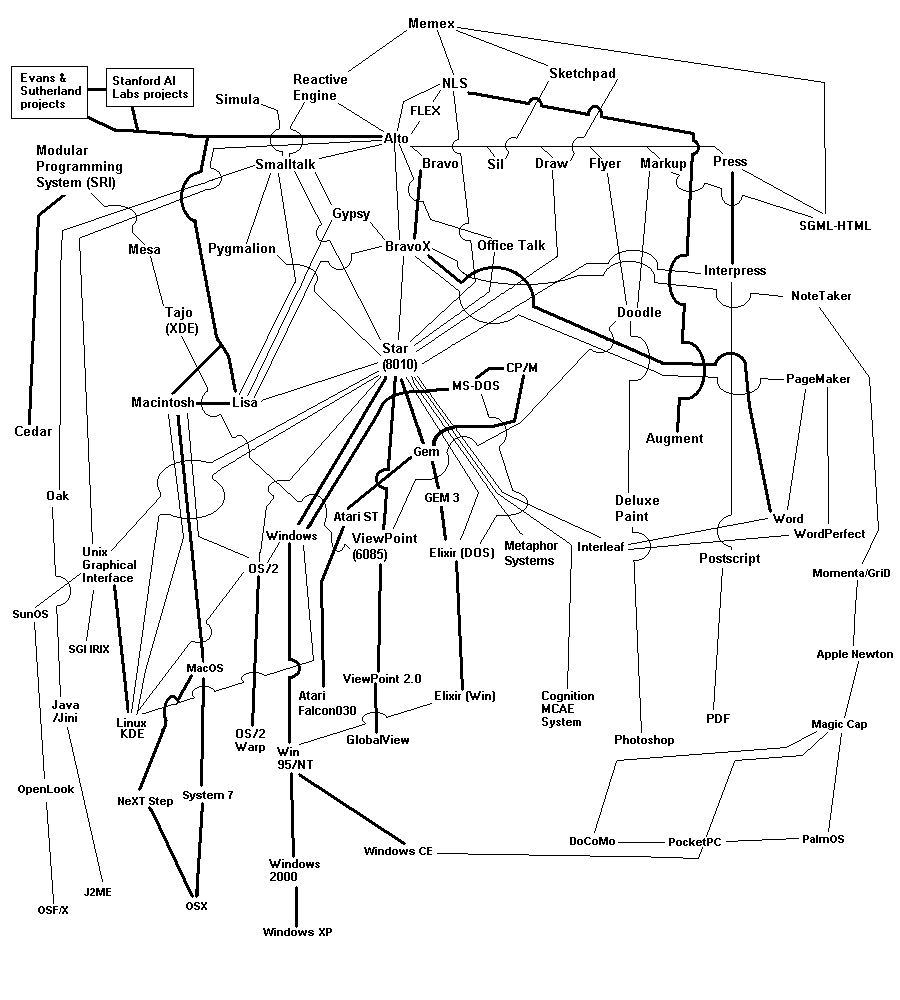 Redant provides context.


//////////////////////////////////////////////////////////////////////

I declare war on all icons and finalities, on all histories
that would chain me with my own falseness, my own pitiful fears.
I know only moments, and lifetimes that are as moments,
and forms that appear with infinite strength, then "melt into air."
I am an architect, a constructor of worlds,
a sensualist who worships the flesh, the melody,
a silhouette against the darkening sky.

--Lebbeus Woods